Finding a real opportunity in the crisis
A California Family Comes Together to Sell Pandemic Supplies
To learn how to run a business, help frontline workers, and spend more time together, they're launching a wholesale operation.
By Nick Leiber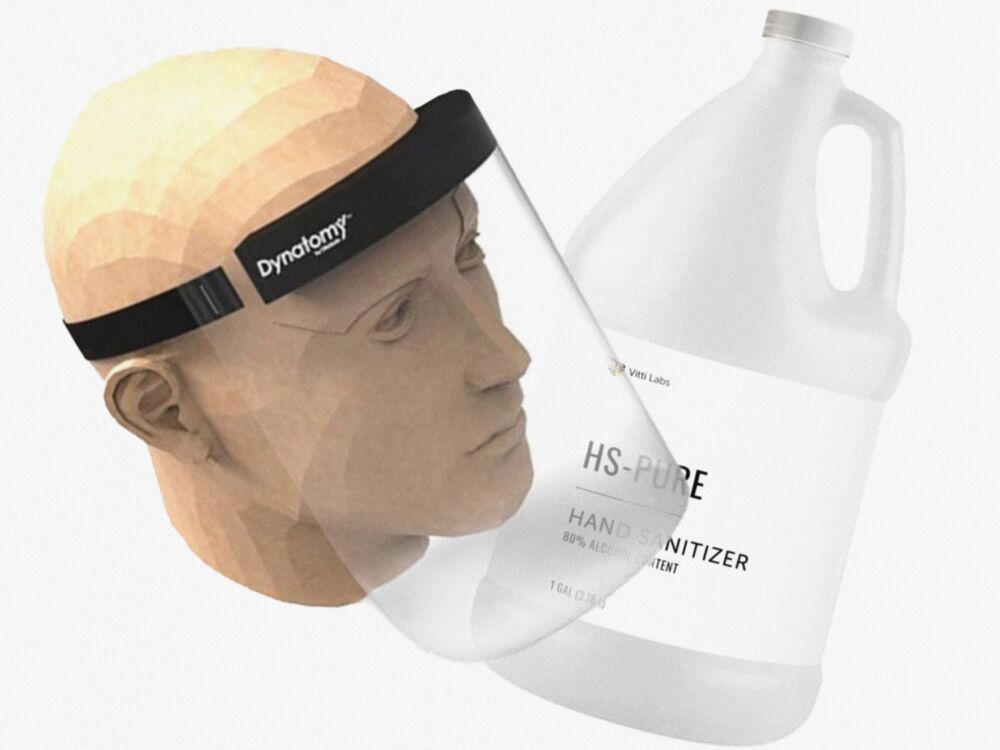 During the early days of the coronavirus, Eric Parsells sensed he could build a healthy business selling personal protective equipment in bulk to organizations that need it. He had most of the ingredients: connections to manufacturers with raw materials, for hand sanitizer and face shields, expertise in supply chains, and decades of experience running his own business. Since 1990, he'd run a fitness and rehabilitation equipment manufacturer and distributor called Exertools.
Rather than launch the new venture by himself, Parsells approached his wife, Janet McCann, and their children, Katherine Parsells, 26, and Elijah Parsells, 24, about making it a family affair. This could be a great learning opportunity, he told them—and a way to help frontline workers. They could all keep their day jobs, and Katherine and Elijah could still pursue their goal of eventually getting master's degrees in their fields.
They agreed to move forward with the business in March. At the time, "there was uncertainty of what our employment future would be," says Elijah. "Any sort of other avenue that would possibly help bolster each of us economically was definitely attractive to us."
They named their business Janeric and have been selling masks, shields, gloves, and sanitizer, among other products. In July, they became the primary distributor for Light Progress, a manufacturer of UV equipment that kills coronaviruses and other microorganisms. The family plans to launch their website by the end of October, using software such as BigCommerce, PayPal, and QuickBooks to handle processing and accounting.
Because of Eric's existing business relationships and know-how, startup costs have been low; the primary investment has been their time. They're aiming for roughly $500,000 in revenue this year or as much as $5 million if the UV lighting catches on.
One of their biggest initial challenges was finding a supply of bottles and pumps for the hand sanitizer. "Most are made in Asia and most of those factories are booked until Q1 or Q2 of 2021," says Eric. It took them a while, but they eventually located a domestic manufacturer. "We would've started sooner had we known."
Another has been access to prospective customers. Most of the businesses in their area are closed, which means it's hard to locate the owner to sell to them. "To me, that's the hardest part," says McCann. That reality reinforces why they're selling nationally instead of just regionally.
The biggest adjustment for Eric has been the company's speedy launch instead of deliberating for months on a business plan. "In a situation like this, you don't have that kind of time," he says. He warns that without a clear mission, it's easy to get distracted. "If you haven't stated your direction, you can become directionless pretty quickly."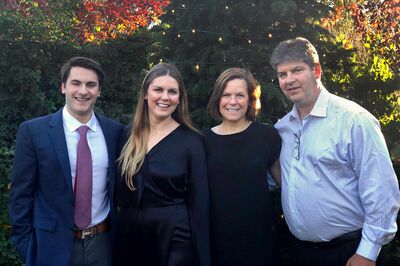 The family members encourage other families to start their own ventures together. They value the bonding time they've had as the pandemic, heat waves, power outages, and wildfires have upended daily life. "In a way, it forced us to carve out time for each we wouldn't have necessarily have carved out before," says Katherine. "We've probably learned more about each other in the last six months than we had in the previous five years," says Eric.
Below, they and others share startup advice:
1. Find experienced advisers. If you don't have someone to tell you which T's you need to cross and which I's you need to dot, you'll set yourself up for costly headaches in the future, says Eric. In other words, despite having a great idea, you could fail to execute properly and burn through your investment. "A lot of businesses make a lot of mistakes up front that they pay on the backside for years," he says.
2. Research free resources. There's likely a training program or an organization that could help you start to turn your idea into a business. Examples include the National Science Foundation's Innovation Corps; SCORE's mentoring; Freelancers Union's meetups; and the Taproot Foundation's Taproot Plus matchmaker program. (Taproot has provided pro bono consulting to nonprofits for about two decades; the new initiative, launched in August, for-profit ventures was sparked by the pandemic "putting small businesses in such a dire position," says Lindsay Firestone Gruber, Taproot's president and CEO.)
Entrepreneurs fill out an online form on Taproot's site to get paired with one of more than 70,000 professionals who volunteer to hold 60-minute consultation sessions. Areas of expertise include communications, financial forecasting, human resources management, and digital expansion. "You have very little to lose but potentially a tremendous amount to gain by tapping this subject matter expertise," says Firestone Gruber. "Any entrepreneur can get access as many times as they need."
3. Research business structures. Learn about the tax and personal liability implications of your business structure–whether it's a sole proprietorship, an S-corp, or a limited liability company; they all have different ramifications. There are a number of pro bono nonprofit legal advisers that can help, says Luz Urrutia, CEO of Opportunity Fund. To find one, you can start by searching this Legal Services Corporation map and this Lawyers for Good Government page. The McCann-Parsells chose an LLC because it was recommended to them by their accountant and their attorney. "It comes down to tax liability and being able to be separated personally from the business," says Eric.
4. Establish a relationship with a lender, even before you need a loan. "Many traditional lenders reject small business applicants and startups because they consider them to be too risky or insufficiently profitable," says Urrutia. If you get rejected, try alternatives that do responsible, affordable lending like CDFIs, minority depository institutions, credit unions, and microlenders, she suggests. "They're the ones that really can help you." She testified to Congress in September about the need for transparency in small business lending.
---
Source: https://bloom.bg/34BneUk
---
---
---
---