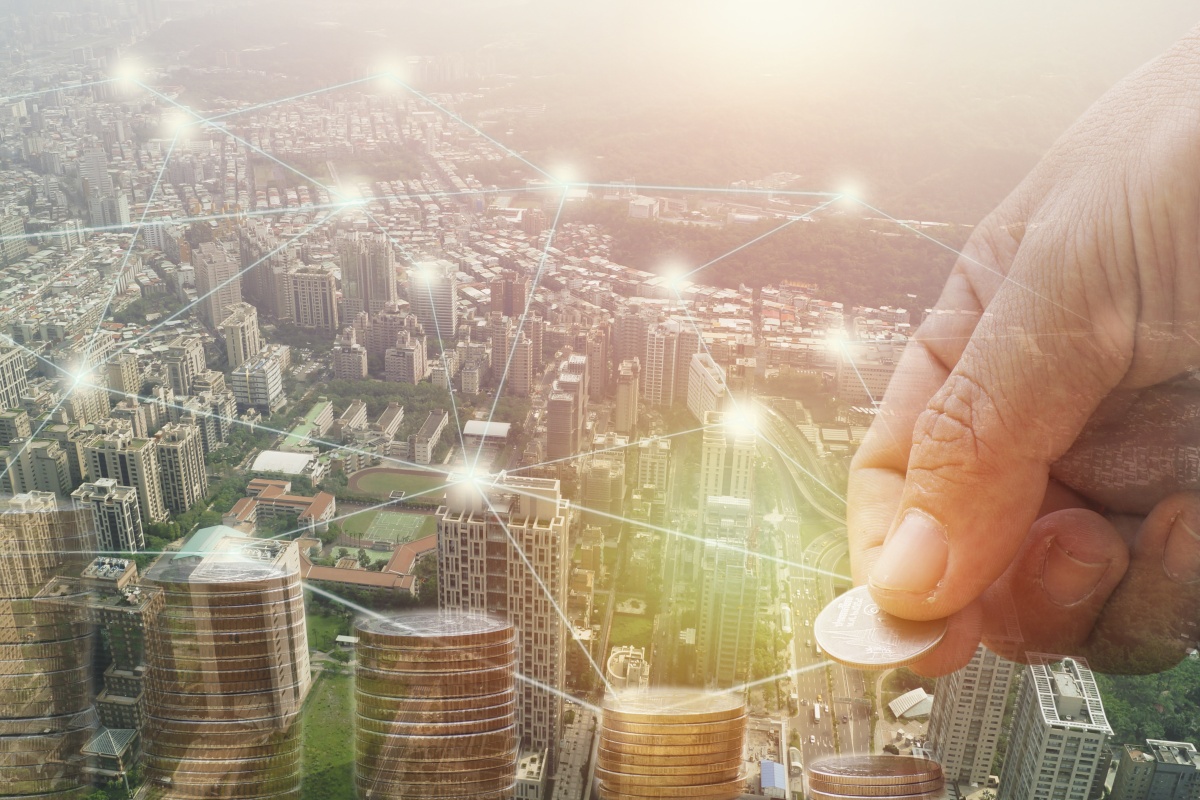 Cities need to build robust smart city business cases to attract funding
With pressure on the public purse in many nations around the world, it is no surprise that securing funding remains one of the biggest challenges to building smart cities.
Implementing an integrated smart city strategy makes a lot of sense in terms of maximising the benefits of smart infrastructure as well as avoiding potentially costly issues and roadblocks like vendor lock-in, data siloes and lack of interoperability.
With many cities having to prioritise specific smart city verticals to meet their most pressing challenges, however, it can be difficult to make the business case for an overarching infrastructure and strategy.
Funding was cited as by far the biggest challenge to taking an integrated approach to smart cities by well over half of respondents in a new report by SmartCitiesWorld, in association with Interact by Signify.
Smart cities: Beyond the hype examines the drivers and priorities of smart cities. It surveyed city officials and executives from telecommunications companies, system integrators and other suppliers to find out which smart city approaches are proving most successful, which vertical applications are being prioritised and what the challenges are to a truly integrated smart city.
Creating new financing models
There is clearly a need for fresh thinking when it comes to financing models, particularly if cities are to scale up and roll out pilot projects more widely.
These new models are likely to emerge over the coming years. In the meantime, in a report by professional services firm Deloitte, entitled The Challenge of Paying for Smart City Projects, has put forward a new financial framework for smart cities.
The consultancy says a common obstacle involves "technology risk". If the project is the first to deploy a particular technology, investor confidence in the integration and usability of the technology "in the absence of demonstrable proof-of-concept" is reduced. It also points out that it may be hard to secure financing for a smart city project where it is difficult to monetise the benefits of the project.
"For example, a project might offer a clear positive socioeconomic impact, but there may be no way to assign a dollar figure to that benefit, including the potential to generate revenues," says the report.
It adds that the types of financiers that are more likely to understand smart cities often have an infrastructure background but their preference is for long-term projects.
"The shorter-term nature of technology-related projects can be outside their remit or bring additional risk and challenges to smart cities projects that need to be considered," says Deloitte in the report.
Its framework comprises a number of elements, including: a robust business model, a creative revenue model, identifying value capture and asset recycling upfront, innovative funding options and private sector participation.
Sharing risk and reward
Public-private partnerships (PPPs), where cities and private enterprises share both the risk and the reward involved in smart city projects, are one of the most popular options and there are a number of examples of these around the world.
The City of Montgomery in Alabama, for example, is involved in a PPP to build a smart city from the ground up, beginning with a living lab testbed. It is working with the Area Chamber of Commerce and others through the Montgomery Smart Community Alliance.
"This is all about partnerships and leveraging resources to provide a sustainable, prosperous, equitable and inclusive future for all Montgomery residents"
The living lab will be created with a fibre-optic infrastructure, an expansion of the open data portal and offer free public wi-fi in downtown areas. Projects include the conversion of street lights to LED and the city's already in-process deployment of smart parking solutions throughout the downtown area.
"Beginning with a smart corridor from the capital to the riverfront, we are building a smart city from the ground up, using fibre and connectivity to seamlessly integrate into the existing environment, while providing a platform for the deployment of any number of smart city solutions," said Willie Durham, chairman of the Montgomery Area Chamber of Commerce.
"This is all about partnerships and leveraging resources to provide a sustainable, prosperous, equitable and inclusive future for all Montgomery residents."
Failing partnerships
In our research, finding the right partner was the second biggest challenge to implementing an integrated strategy, cited by half of city representatives.
And, where private-public relationships are in place, they're not always delivering the best results.
More than half of cities said they had experience of private-public partnerships but none classed them as 'very successful'. Two-fifths of cities (40 per cent) said they were 'less successful than they hoped'. Three-fifths described them as 'quite successful'.
In the survey overall, only around an eighth described such partnerships as 'very successful' and almost half as 'quite successful' but this still leaves a large portion of the sample feeling the PPP approach didn't deliver.
The reasons for failure included:
lack of clear objectives and priorities from the outset;
limited scope and inability for cities to be flexible;
political issues;
lack of knowledge on the part of cities;
lack of investment and lack of money for pilot projects;
too much focus on austerity to look forward;
not a priority for the city and time-consuming for the supplier;
lack of alignment across departments.
The Portuguese city of Lisbon was highlighted as a success story because it was able to create a close relationship with an ecosystem of private partners. Being able to work with "city visionaries" was also given as one of the key ingredients required for success.
The research revealed that only a quarter of city representatives and a similar number from the overall sample said they were achieving cost-savings through their smart city initiatives. This figure clearly needs to be much higher, especially given a third of city respondents said the need to save money was their biggest driver.
Smart cities: the next phase
The smart city movement can still be classed as being in its infancy. Indeed, the research found that three-quarters of city officials do not believe true smart cities really exist yet, though many are making good progress.
Many cities find themselves at an inflection point and the decisions they make next could have a significant impact on their future success and ability to attract funding from internal and external sources.
To move into this next phase, cities need to be able to make robust business cases for their smart initiatives as well as apply some fresh thinking when it comes to new financing models.
They must also build successful two-way relationships with the right private sector partners. And the more good practice and success stories that can be shared around these themes at this crucial point for many cities, the better.
494 Total Page Views, 1 Views Today