07 Aug 2019 | by SmartCitiesWorld news team
A study has compared data on livability, work intensity, institutional support and legislation to rank cities based on their success in promoting work-life balance to citizens.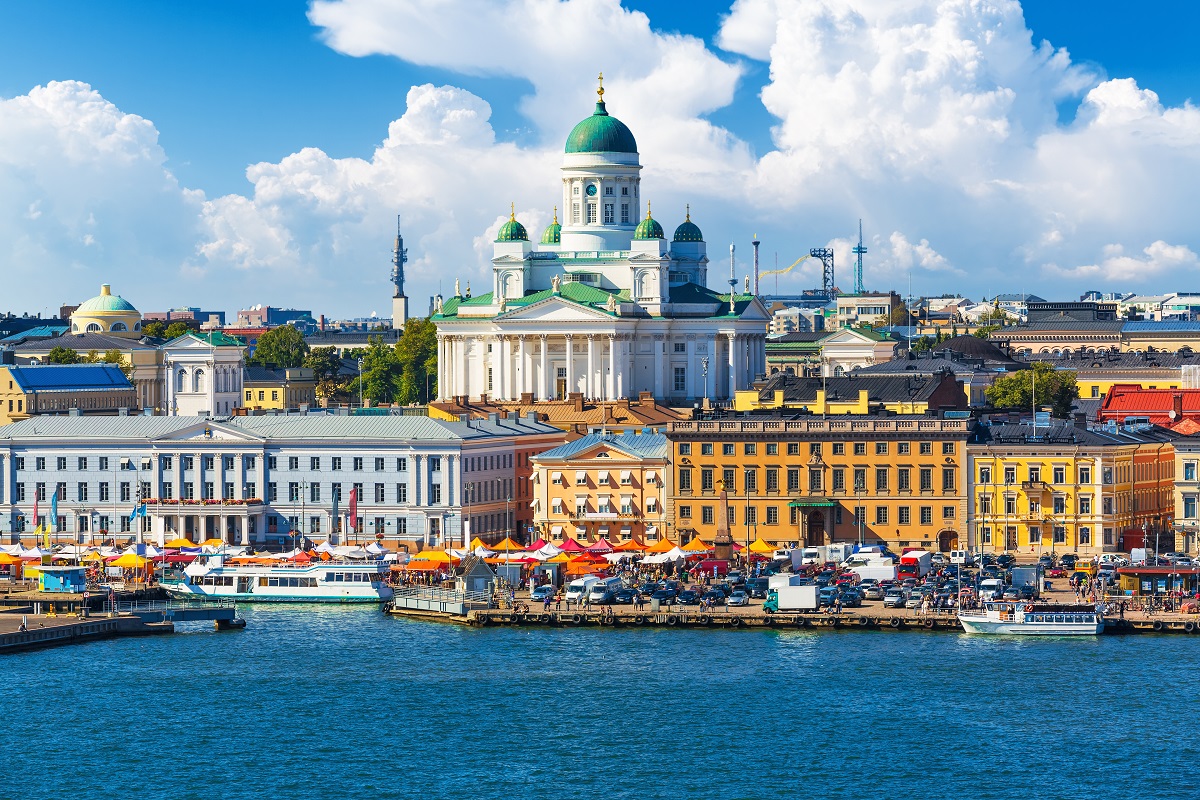 Having the highest happiness score was one of the factors that put Helsinki in top spot
Helsinki, Munich, and Oslo occupy the top three places in a new index as the most successful cities in promoting a holistic work-life balance. The most overworked cities in the study were found to be Tokyo, Singapore, and Washington DC.
Mobile access technology company Kisi conducted the research to find out which metropolises are meeting their residents' lifestyle demands to make their city a more attractive place overall to work and live.
Analysing datasets
Using data relating to work intensity, social wellbeing, and livability to analyse the interplay between work and life, the index assesses how successful residents are at achieving a healthy work-life balance in 40 cities around the world.
According to Kisi, its index is not designed to be a city livability index, nor is it intended to highlight the best cities to work in. Instead, it aims to be a guideline for cities to benchmark their ability to support the fulfillment of residents' lives by improving the aspects of life that help relieve work-related stress and intensity.
Each city's overall work-life score was evaluated based on a series of factors related to the amount of time a person dedicates to their job – such as total working hours, commuting, vacation days taken, and paid maternal leave.
Researchers measured the extent to which different types of individuals in a city receive equal treatment. As a result, a person's level of parity was evaluated by their accessibility to state-funded health and welfare programme, as well as their gender and LGBT+ equality score.
Each city's overall livability score was then determined through a compilation of indicators, as it must facilitate its residents' lifestyle patterns to be a desirable place to live.
"Despite living in an era where unprecedented advancements have been made in technology and connectivity, we have failed to address the most everyday aspect of enhancing our everyday lives"
Finally, the wellbeing of each city's workers was gauged through their overall happiness and freedom, allowing researchers to determine whether residents can enjoy their surrounding environment after office hours.
"Despite living in an era where unprecedented advancements have been made in technology and connectivity, we have failed to address the most everyday aspect of enhancing our everyday lives – finding the balance between work and leisure," said Bernhard Mehl, CEO, Kisi.
"We hope that this study highlights the need for more research to optimise the wellbeing of citizens in order to counter the psychological and economic costs of workplace stress."
Some of the other key findings in the study are:
Citizens in Oslo work the least number of hours per week, at 38.9, followed by Sydney and Melbourne;
Workers in Barcelona take the highest number of vacation days, at 30.5, followed by Paris and Munich;
Cleveland workers commute to work for the shortest amount of time, at 22.2 minutes, followed by Las Vegas and Portland;
Australian cities have the highest healthcare score, followed by Japan and Italy;
Oslo has the best access to mental healthcare, with a score of 68.9, followed by Zurich and Paris
Helsinki has the highest happiness score, at 100, followed by Oslo and Zurich;
Munich has the lowest stressful city score, indicating the lowest levels of stress, at 15.8, followed by Sydney and Hamburg;
Singapore has the highest outdoor spaces score, at 100, followed by Zurich and Hong Kong;
Seattle has the lowest levels of air pollutants, at 4.8 µg/m3, followed by Portland and Stockholm;
Zurich has the highest wellness and fitness score, at 100, followed by Tokyo and Ottawa;
London has the highest leisure score, at 100, followed by Tokyo and New York.
Founded in 2012, Brooklyn-based Kisi is a cloud-based keyless access control system providing mobile-first security solutions. Clients include the US Air Force, PwC and Harry's.
You might also like:
Source: https://bit.ly/2M9xU6a
125 Total Page Views, 1 Views Today